Kokoon June Update: The Golden Sample!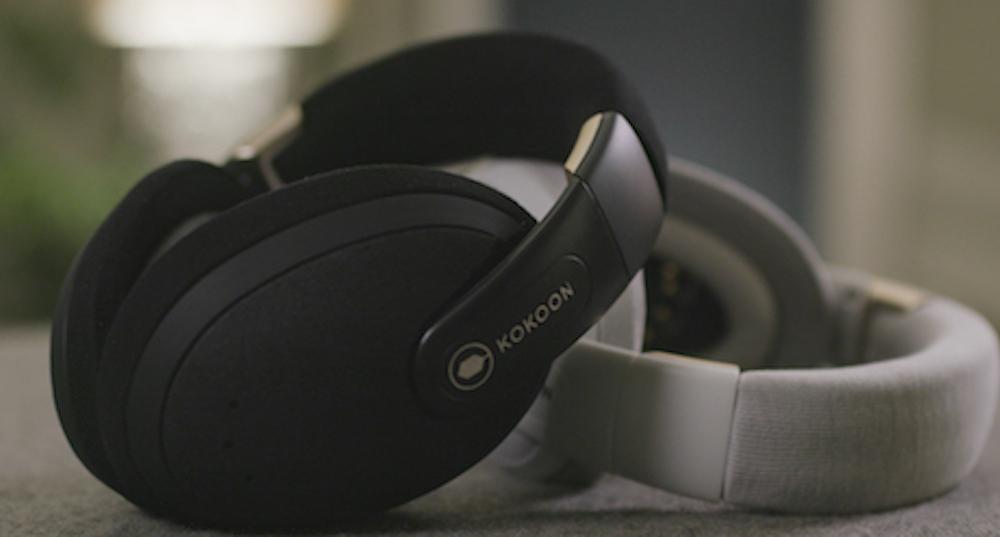 Welcome to another Kokoon update! Apologies that we are late with this one, but we have been pushing through major milestones and wanted to reach the point where we could share some really big progress with you all.
In this update, we're going to talk about our "Golden Sample," touch on the EEG and Electronics progress we talked about last time, update you all on beta testing and release an updated schedule which reflects the progress we've made and what lies ahead.
Project update/ "The Golden Sample"
We've been sharing updates with you all now for over two years on our development progress, prototypes and the issues and challenges we've had to overcome. Our product is complex, the journey has been harder than we ever imagined and we understand that the delays and challenges have caused frustration to many of you.
However, in this update we're more than thrilled to say that we can finally share what it has all been leading up to. We have our "Golden Sample." This is a (in fact, several!) sample produced by our factory from our designs, assembly tested, and then put through its paces by us. This is a huge moment for the project, our samples perform very well, issues we've seen previously with headband, EEG sensors, audio seals and ear-cups have all been resolved and, we hope you'll agree the product is looking great.
There will be very limited change from here. We now begin producing samples using "tooling" from the factory, and will work through any fit and finish issues that may come from that.
The only outstanding element that isn't quite up to scratch is the ear cushion covering as you'll see in the images below. The black headphone has the covering on, the white headphone does not. You can see we haven't quite got the colour of the covering right, but you'll also see the fit and finish issues with this fabric if you look in the inner ear-cup. This is a purely fabric (and detachable!) part, it will have no impact on the development schedule and we have already identified the path to fix it.
Departing from the Kokoon tradition of low quality photos (!) we have some good shots of our samples:
Both headphones, and the app. The complete platform. And some prototype packaging
The black headphone
Inner ear cups. As you can see, the fabric fit and finish is not perfect. You can also see the final EEG sensor design
Black and white
Another angle
And another…
And one more…!
Kokoon deconstructed
And some happy founders, though maybe Rich wishes they hadn't worn matching outfits…
EEG and electronics development
In our last update we talked about the development progress with our EEG system and electronics.
In the section above you can see the final EEG sensor design we shared renders of last time, built up into our headphone and we're very happy with the results. In our testing so far we've found that it maintains contact very well and picks up good quality signal.
We also shared the renders of our electronics development boards and flex PCBs last time. These were unfortunately met with some unforeseen delays. We had expected to have these back to start working with over four weeks ago, but unfortunately due to issues with our supplier (one of their critical machines actually broke!) these were only received in the middle of June.
You can see these boards below:
The new flex PCB wired up for testing
Our new development board. These are obviously much larger and used for testing, system validation and algorithm work
Since receiving these parts, we've been completing preliminary tests including bringing up firmware, testing audio, EEG performance, and ensuring they fit in our final mechanical design as intended (they do!) Unfortunately, the delays in this area have had an impact on our schedule and have been compounded by some further challenges.
Schedule Update
Now that we have received final electronics, final mechanical design (Golden Sample) and have been able to test and sign these off, we are able to release an updated schedule. Until we reached this point it's been very difficult to estimate what impact any further work might have on our schedule.
There was a risk with the sample and electronics you see above that they wouldn't perform as we had hoped, which would have required us to do another "spin" of one or more parts which would have added additional weeks and possible months to our schedule. Fortunately, this hasn't happened.
However, due to the delays described above with the electronics and some issues covered previously (Battery charging, USB, BT module) our schedule has slipped since our last timeline update. We have some major milestones ahead of us which have slipped as follows:
• Our data collection trials will now start mid-July with our "ES4" units (as pictured earlier)
• Our "first off tool" samples (produced using hard tools by our factory) will be ready in mid-August
• The first units which will ship out to backers will be around 15th September
After this, we will ramp up the volume of production and assuming there are no issues fulfil our backer's orders shortly after.
We understand that many of you will be unhappy about this delay. We are of course frustrated ourselves, however the ES4 units we have received have given us great confidence that the delays to date have been worth it. Our ES4 units have resolved the major risks and we can push ahead with manufacturing from a confident position. The quality of the product has always been our paramount concern, which we cannot compromise. When your Kokoon headphones arrive, we know we can be confident that they are of great quality, meet all of our spec points and, crucially, meet the expectation of our backers.
Beta testing
We mentioned beta testing above, this is kicking off in the next couple of weeks. The purpose of this testing is to really put the device and App through its paces before it hits the masses. Obviously, the advantage of Beta testing is that you get your hands on the product sooner but the flip side is always that it's a 'Beta' release and thus hasn't gone through all the rigorous testing required before the main shipment of the product to the backers. We have received many applications to join this programme, as discussed before, and we'll release details on that closer to the time.
Data Collection
Our data collection exercise is due to kick-off in July as mentioned above with our new prototypes. Users involved in this process will be hooked up to a wet electrode as well as the Kokoon headphones. The data collection is for improving our algorithms and we can't wait to report on developments as we go through the summer.
That's all for now. We hope you enjoy reading about our latest progress and developments. We would like to again thank our backers for your patience and support. We're sorry to be announcing another delay, but we hope that many of you understand and share our feelings that the quality of the product must be our priority. We hope that the progress we've made is clear from this update and the photos above.
As always, we love hearing from you either though Kickstarter, email, our website kokoon.io or through our social media channels Facebook, Twitter and Instagram.
Thanks all,
The Kokoon Team