NightBuds and MyKokoon: Development Update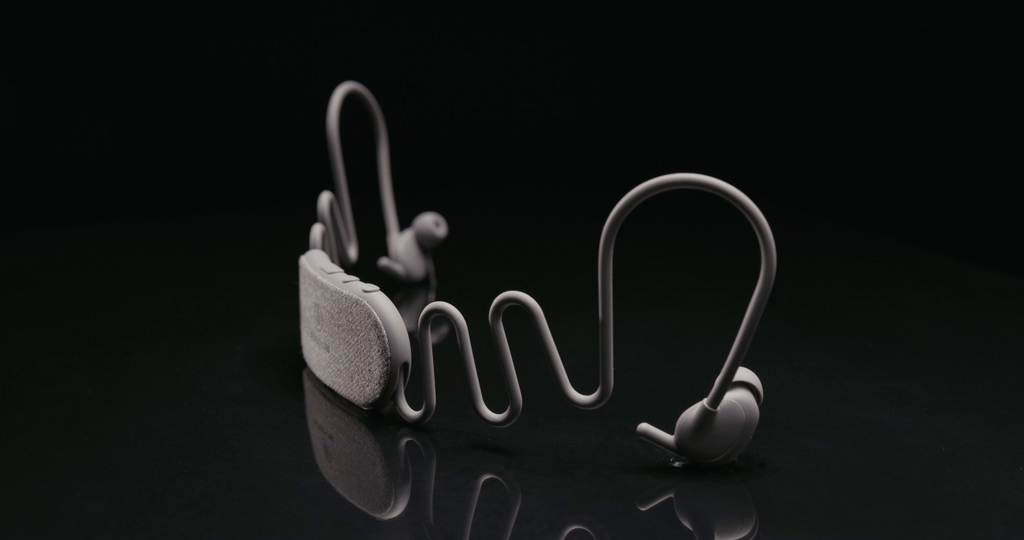 Tooling update and learn how we are creating your personalised sleep coaching experience
Hi Everyone!
Hope you are all well and enjoyed the holidays. As we bring the year to a close, here's what's been happening at Kokoon:
We are on track with with our production timeline and have already commenced tooling with our manufacturers

We are continuing to test and refine the design of the headphones to optimise it. We will also be expanding our beta testing programme.

We are making headway in the development of the MyKokoon app. Learn how we are applying sleep science techniques to create your personalised sleep coaching experience
And as an added bonus, we have partnered with Dr Emma Gray, The ASMR Psychologist, to bring to you a relaxing sleep hypnosis session, designed to help you put your worries at bay and unwind at the end of the day!
Tooling in progress
We have now finished the tooling design work and have started to machine and cut the tools required for manufacturing the headphones.
We are expecting the first-off tooled plastic parts to be sent back to us for testing in January 2021. We are also still on track for mass production to commence in April 2021.
Comfort testing and refinement
We have continued to run early comfort tests with some of our backers to optimise the comfort of the headphones by making minor refinements to the cable shape, cable flexibility, silicone sleep tip and wing.
To help our comfort testing, we redesigned the silicone sleeve to allow for varying degrees of hardness between the tip and the wing - known as a "two shot silicone sleeve".
This new silicone sleeve gives us greater insight of comfort levels during sleep tests. We are able to unpick in detail any issues with "fit" backers may experience with different parts of the ear. We will also be able to adapt the hardness and softness of the tip and wing in the final product based on our learnings during the testing.
Creating a personalised sleep coaching experience
We're continuing to make good headway with the development of MyKokoon and are excited to get it in the hands of our first Beta testers shortly.
The final piece of the puzzle to bring the experience together will be to connect the headphone sensor data to the backend database, process this, and deliver it into the newly designed sleep charts found in the Sleep Dashboard. Here, members can review sleep insights and track their progress over time. It's Dr Frankenstein's "It's alive" moment, and one which is worth an extra toast.
We spent a great deal of time considering our holistic approach to sleep tracking - moving away from hard targets, instead adopting CBTI practices of encouraging a better, more relaxing relationship with our sleep. One of the greatest pain points we hear from members is the hours lost trawling sleep advice online, all of which feels 'generic', tried before, or incompatible with their lifestyles (giving up Netflix for the evening is easier said than done).
We wanted to change this with our sleep tracking experience - rather just revealing how you've slept, we wanted to show why, and what works so that you can focus on what makes the greatest impact on your individual sleep.
As we begin planning the future phase of sleep tracking, our approach remains the same. CBT-I practices have shaped much of the content and features in MyKokoon. Whilst the digital therapeutics market is blossoming, including access to digital CBT and CBT-I programmes, many have yet to move beyond a preset programme of content, and into something, well, more personal.
Adaptability, flexibility and empathy are innately human qualities that continue to challenge digital solutions that seek to recreate human experiences. Preset programmes of content, whether for fitness, health, education or mindset, alongside a series of suboptimal examples in AI implementation, have always fallen short of the 'real deal'. But it's a challenge that we're ready to rise to.
With a system that can identify the greatest problem areas of your sleep (trouble falling asleep? Issues with midnight waking? Trouble sticking to a consistent schedule?) on a weekly basis, why deliver coaching and advice in tandem? Why would we deliver a 'general' sleep coaching programme to a member, when we have a clear picture of their personal needs, and could deliver coaching on a fortnightly basis, based on what might improve their sleep the most?
Similarly, progressing through a programme which is determined by whether a member hits sleep targets or benchmarks seems outdated at best, and anxiety inducing at worst. Instead, a more human approach might be to measure the improvement a member experiences on a fortnightly basis, arguably a more effective signal to determine whether to adapt sleep coaching content and advice.
It sounds simple - but of course, if that were the case, it would've been done many times over. It's a challenge that requires all Kokoon hands on deck - our sleep science advisor, CBTI specialists, empathetic designers, writers, lullaby voices, and our unphased magicians in data science and development to bring the expertise and empathy of CBTI therapists into the digital space.
So, as we prepare to celebrate sharing our new sleep tracking experience with first our Beta testers, then the wider community in Spring 2021, we'll keep one eye on the future, laying the foundations for the next phase of MyKokoon with better sleep just around the corner.
Doze off to a sleep hypnosis
2020 was a difficult year for many of us. Getting the sleep and relaxation we need at the end of the day has been difficult. But we need it now more than ever.
We partnered with the amazing Dr Emma Gray (aka the The ASMR Psychologist), a Doctor of Clinical Psychology, who combines scientifically backed research with a touch of peaceful, ASMR techniques to help people sleep and relax better through audio.
Having reached out to her a few months ago, she was excited about the opportunity to help us create audio content that can also help the world sleep and relax better.
"A Sleep Hypnosis for Overthinking" - Is her first session created especially for our customers who struggle to sleep and are kept awake at night from the worries of their future. She talks us through how we can gain a sense of control again, by soothing, reassuring, and detaching us from our ruminating thoughts.
Download the track (It's Free!) and listen to it just before bed as a part of your wind down routine and then tell us how you feel the next morning!
---
That ends our update for now, as we begin a new year. Let us know what you think with your comments below.
You can also connect with us on Facebook, Instagram, or our Community Board. Our Board was designed for you to request new content or features, comment on ideas from other members or just see what we are up to.
If you know someone who didn't get around to backing us on Kickstarter, make sure to tell them we are currently live on Indiegogo!
Thank you for all the support you have shown us over 2020. We hope you enjoyed the holiday season and, like us, are looking forward to a more relaxing 2021!
Team Kokoon