Kokoon January Update: MP4 and Shipping Progress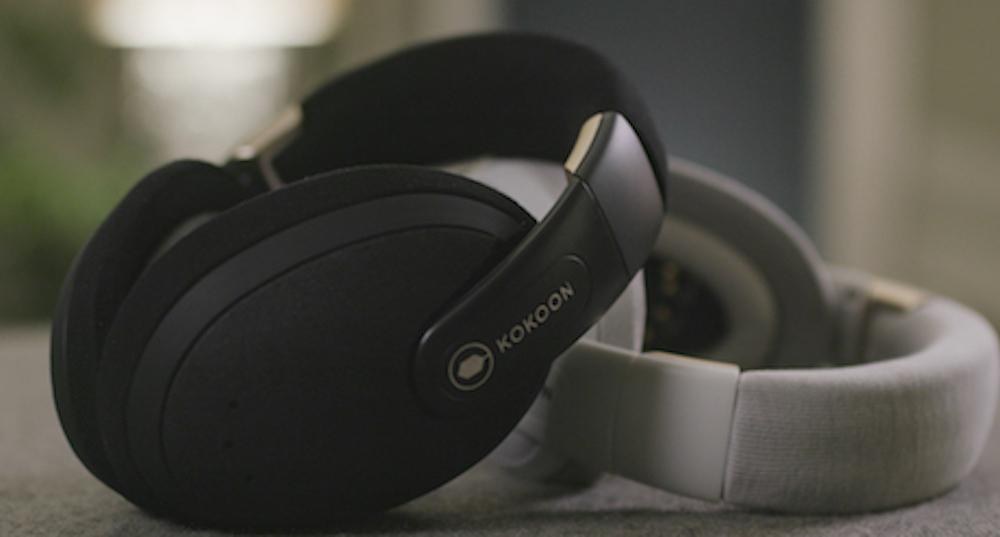 A belated Happy New Year and welcome to our January update. We're sorry we didn't get this update out sooner, but it has been a very busy period for us with large numbers of headphones now leaving the warehouse on a regular basis. This update will focus on progress with manufacturing and delivery, and we'll also be updating you on continued progress with the mobile app.
SHIPPING UPDATE
We're pleased to announce that MP3 deliveries have completed (apart from a few still stuck with USPS!) and that we've had a great response. Due to the success of MP3 production, high yields, and lack of manufacturing defects we are pleased to announce that we completed MP4 and MP5 with no break between. These manufacturing runs went very successfully, represent a huge milestone and we're thrilled to have reached this point in manufacturing.
Mid way through production
A lot of headphones ready to go out!
All of these units were shipped out of the factory before Chinese New Year and we have begun shipping them out already – the first sets of tracking numbers for these will be issued shortly.
Due to the volume of headphones we are now shipping, we are sending out address confirmations regularly and will continue to do so through the coming weeks. Headphones will be leaving the warehouse in batches every week. We are scaling up our customer support team in response to this significant increase in shipping volumes, and will also be looking to expand our online help and troubleshooting resources ahead of many of these headphones arriving.
We expect MP4 and MP5 to arrive with customers over the course of March, so please keep an eye on your emails for your address confirmation, to ensure your shipment is not delayed. MP6 is scheduled to begin immediately after Chinese New Year.
To those of you who haven't received your headphones, thank you all for your patience, we're thrilled that we're going to be fulfilling so many orders in the coming weeks and will have cleared our entire backlog soon.
MOBILE APP
The team have been hard at work, continuing with development of the headphones sleep sensing capabilities, enabling firmware updates for the headphones, and bug fixing to improve the user experience.
SLEEP SENSING AND ALGORITHM DEVELOPMENT
Work to launch our detailed sleep history UI within the mobile app is ongoing and due for completion by the end of February. In parallel we have been developing our algorithm which drives the detailed sleep history.
At the beginning of January, the team discovered an issue with our sensor data communications via BLE (Bluetooth Low Energy). This bug has caused a delay to our ability to collect the high data rate sensor data we need for training of the 4-state sleep (Awake, Light, Deep, REM) staging algorithm. The team have isolated the bug (as well as being able to better characterise our BLE performance) and are now focusing on a fix so that data collection work can begin next week.
Despite the delay to data collection, work was still able to continue in refining elements of the ML (Machine Learning) model as well as testing some of the feature extraction methods we are using (i.e. 'features' that we extract from the raw data signal which are used to help classify the data). We're aiming to deploy our 4-state sleep staging algorithm in the first week in March for internal testing and a week of testing will follow, meaning that the detailed history view and associated functionality will be ready for release mid-March onwards.
OVER THE AIR (OTA) FIRMWARE UPDATE
We are still working towards introducing Over The Air firmware updates. This will allow us to update the headphone's firmware, via our app. The OTA update functionality is due for completion at the end of February, and our first firmware update will follow shortly thereafter. While work on the OTA functionality has been ongoing, we have also been working on features and fixes which will be released in the first update. This includes a fix for the audio distortion at high volumes, and enabling Automatic power-off, which will give improved battery life.
Some screenshots to show how the OTA firmware updates will look
Bug fix: Issue with smooth looping: We have found that some of our tracks do not loop smoothly, causing a break in our soundscapes. This has now been resolved and all of our soundscapes are lopping seamlessly.
Bug fix: Settings bug in Android: A bug was found in the Android version of our app where the settings for audio fade-out were being reset to default values. This has now been fixed.
That's all for now. As always, we love hearing from you either through email, our website kokoon.io or through our social media channels Facebook, Twitter and Instagram. But please remember, for the quickest response, please contact us via our support email, support@kokoon.io.
The Kokoon Team